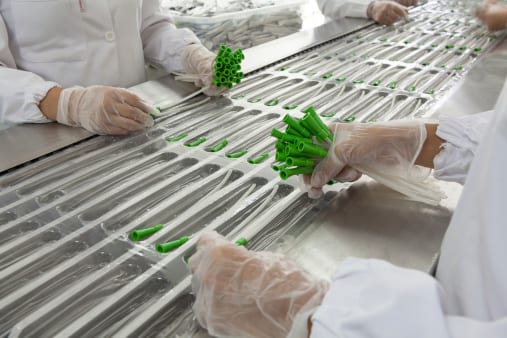 Hydrophilic catheters are catheters pre-lubricated by the manufacturer. The lubricant is activated by adding water to the package containing the catheter. Some hydrophilics come prepackaged in water ready to use. Others come with a water packet which is broken open to activate the lubricant. Still others may require the user to add tap water prior to use.
This type of catheter can be used by both men and women. They range in sizes from an 8 Fr to 18 Fr.
Why Choose UTI Medical for Hydrophilic Catheters and Supplies
Catheters are not one size fits all. We will work to fit each patient with a catheter system best suited for your individual needs. We carry all the top brands. And we will provide you with products that are critical in eliminating the opportunity for infection.
Learn more about the personal, professional services we provide to ensure your satisfaction.
How to Order Hydrophilic Catheters
Contact UTI Medical today for a personal consultation and to purchase closed system catheters.